Seit geraumer Zeit haben sich Fans gefragt, aus welchen Figuren des Marvel-Universums das Team Iron Man sowie das Team Captain America bestehen würden. Hintergrund: Nach den Ereignissen in "Avengers: Age of Ultron" kommt es im nächsten Marvel-Film Captain America: Civil War zum Riss zwischen Steve Rogers (Cap) und Tony Stark (Iron Man), die im Streit über den neuen  Plan der Regierung liegen. Superhelden sollen demzufolge einer stärkeren Kontrolle unterliegen und nur noch auf Abruf Ihre Dienste zur Verfügung stellen. Tony Stark unterstützt diese Pläne, Captain America jedoch fürchtet, durch die Eigeninteressen der Regierung missbraucht zu werden und stellt sich dagegen, so dass es zur handfesten Auseinandersetzung kommt.
Über ein Gerücht zur Aufteilung der Lager haben wir bereits vor einiger Zeit berichtet. Die amerikanischen Kollegen von ComicBookMovie sind nun an Konzeptbilder gekommen, die das Rätsel zum großen Teil lüften und uns die beiden rivalisierenden Superheldenlager vorstellen (zum Vergrößern anklicken):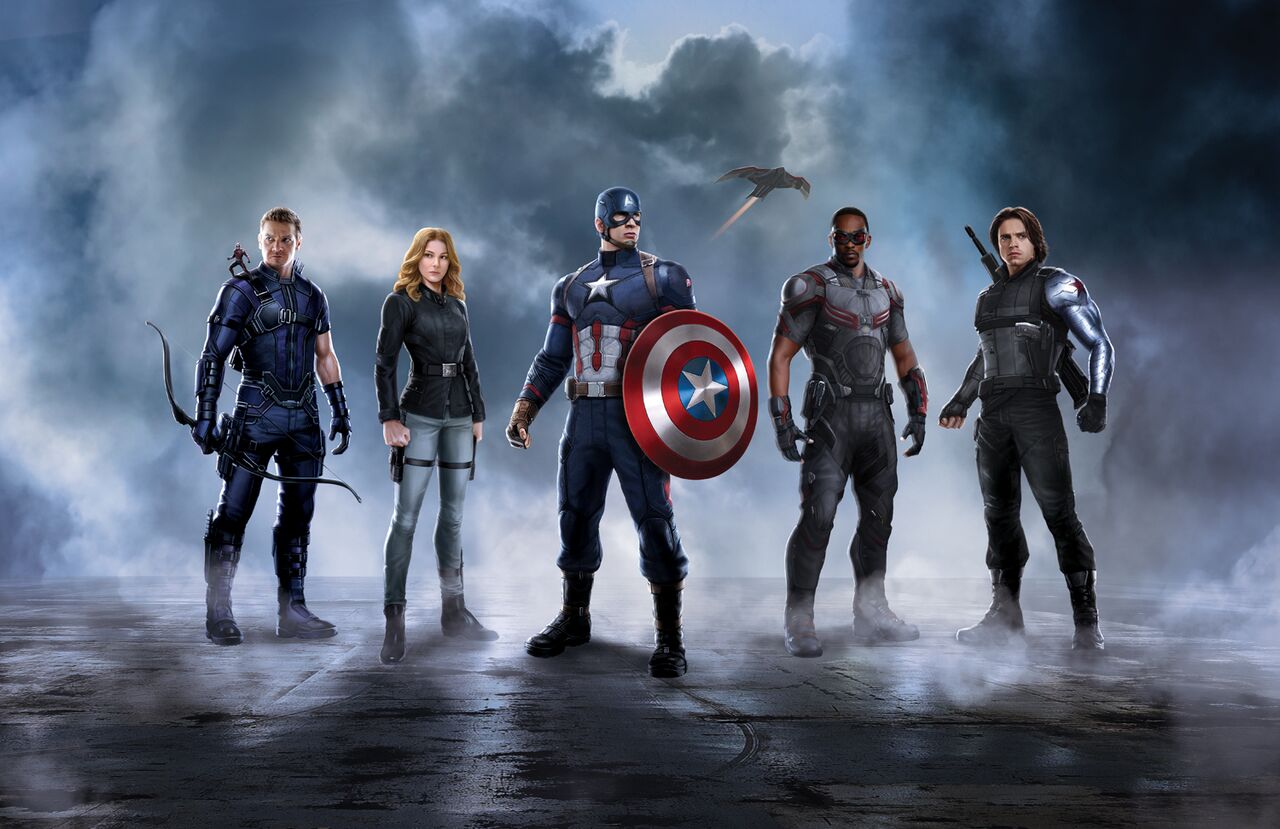 Von links nach rechts: Team Cap besteht demnach aus Hawkeye (Jeremy Renner), Ant-Man (Paul Rudd, stehend auf Hawkeyes Schulter), Sharon Carter (Emily VanCamp), Captain America (Chris Evans), Falcon (Anthony Mackie) und Winter Soldier (Sebastian Stan).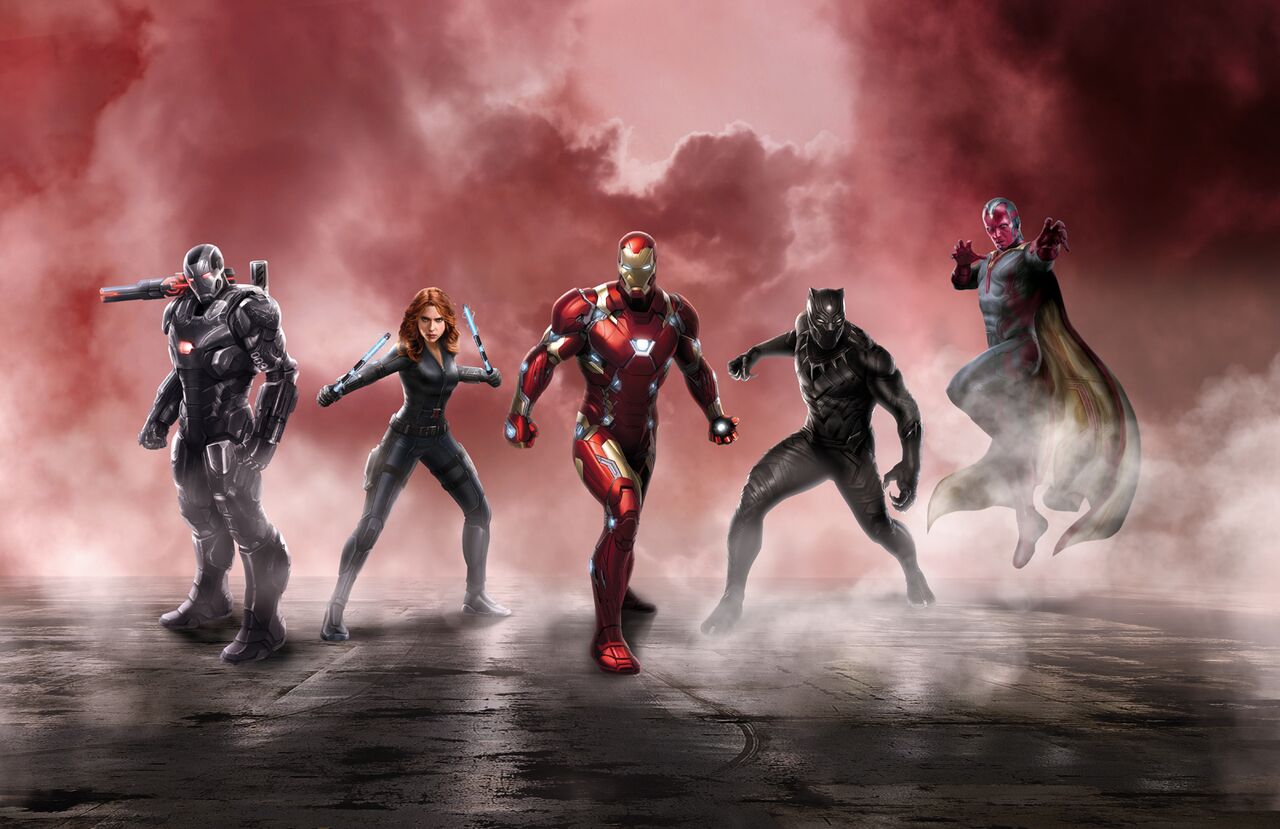 Und hier haben wir das rote Team Iron Man, bestehend aus War Machine (Don Cheadle), Black Widow (Scarlett Johansson), Iron Man (Robert Downey Jr.), Black Panther (Chadwick Boseman) und Vision (Paul Bettany).
Hier noch zwei weitere Promobilder: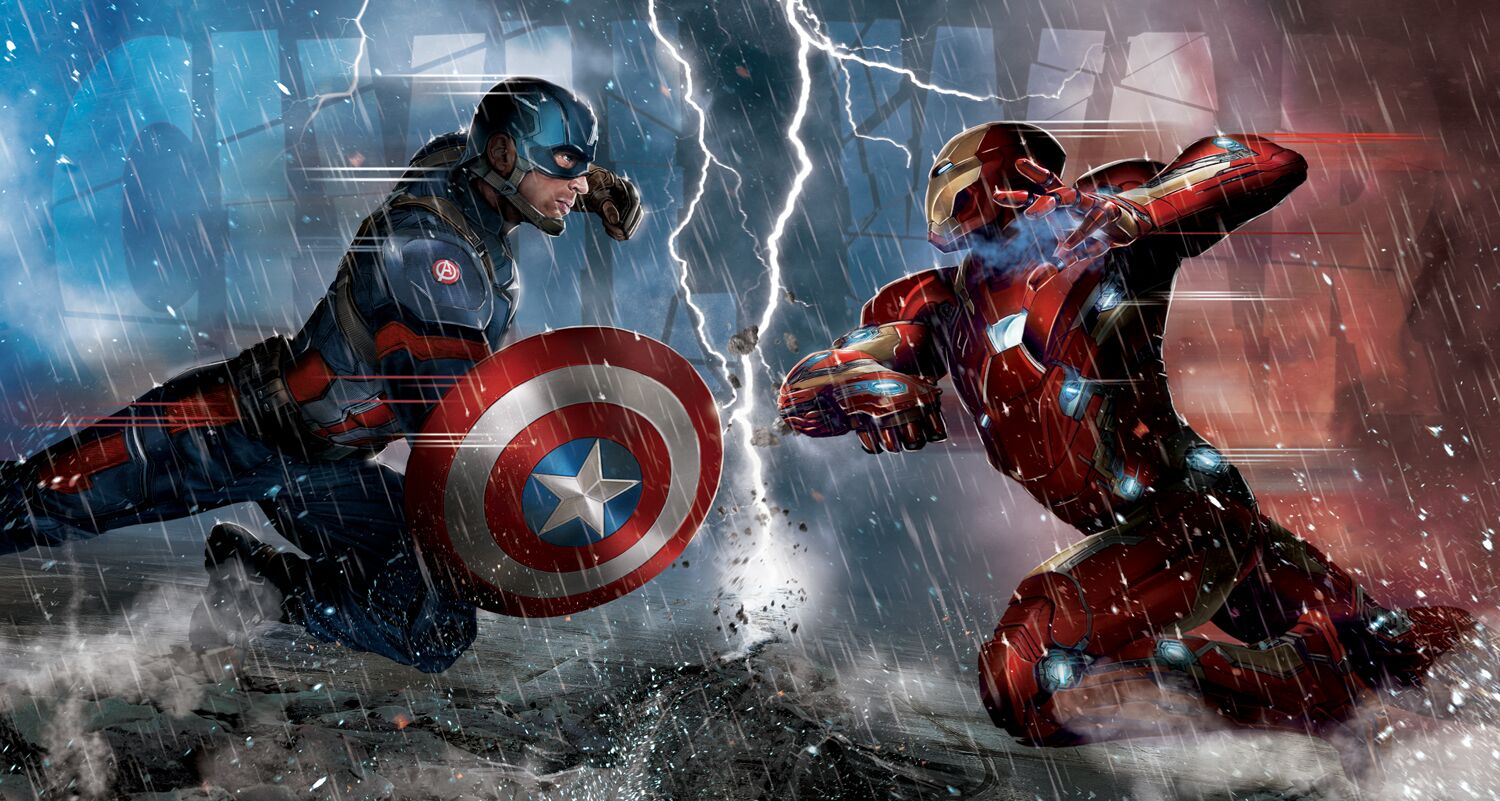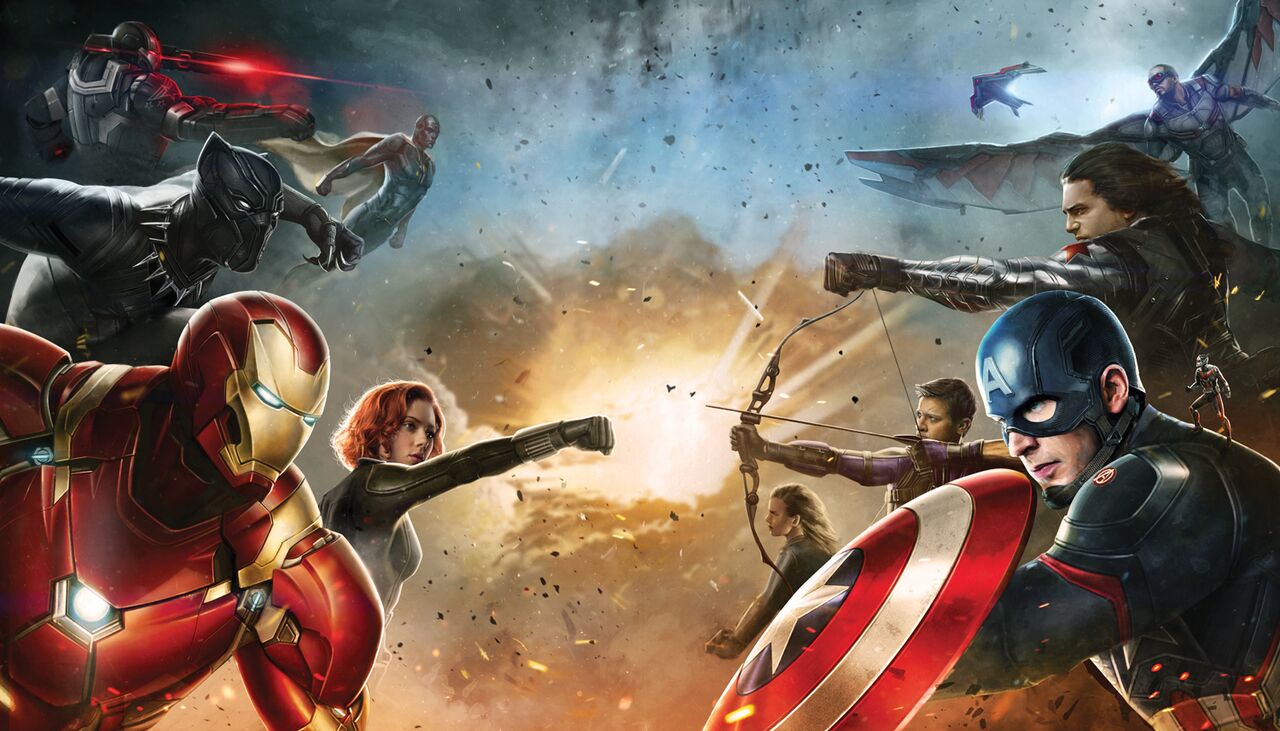 Soweit so gut, allerdings fehlen auf den Konzeptbildern noch die in "Avengers: Age of Ultron" eingeführte Scarlet Witch (Elizabeth Olsen) und Spider-Man (Tom Holland), der in Captain America: Civil War seinen ersten Auftritt im Marvel Cinematic Universe feiern wird. Auch der von Mark Ruffalo gespielte  Hulk taucht hier noch nicht auf, bisher ist aber noch unklar, ob der grüne Riese überhaupt dabei sein wird. Da heißt es zunächst einmal nur: Abwarten. Spätestens am 5. Mai 2016 werden wir es genau wissen, dann startet nämlich Captain America: Civil War in den deutschen Kinos.