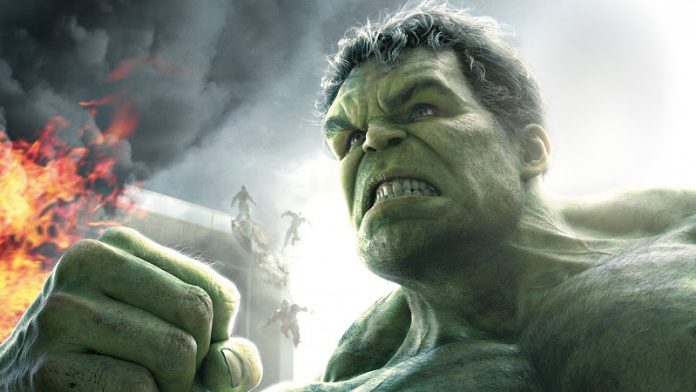 Quelle: BadTaste
Als zum Drehstart von Captain America: Civil War die komplette Besetzung des Films angekündigt wurde, staunten viele Marvel-Fans nicht schlecht. Schließlich wird der dritte Solo-Auftritt von Cap mehr Charaktere in seinem Ensemble haben als sogar die beiden Avengers-Filme. Neben dem kompletten Lineup der neuen Avengers (Falcon, War Machine, Vision, Scarlet Witch) und den Alt-Avengers Iron Man, Cap, Hawkeye und Black Widow, wurden auch Paul Rudds Ant-Man, Sebastian Stans Winter Soldier, Emily VanCamps Sharon Carter und sogar Sam Elliotts General Ross aus Der unglaubliche Hulk als Rückkehrer angekündigt. Zu ihnen werden außerdem Tom Holland als neuer Peter Parker/Spider-Man und Chadwick Boseman als Black Panther in ihren MCU-Debüts dazustoßen und wenn man Gerüchten Glauben schenken darf, wird sogar Peters Tante May (Marisa Tomei) bereits in dem Film zu sehen sein.
Wer natürlich auf den ersten Blick bei dieser Aufstellung fehlt, sind die beiden Avengers Thor (Chris Hemsworth) und Hulk (Mark Ruffalo), wobei deren Abwesenheit nach dem Ende von Avengers: Age of Ultron eigentlich nicht schwer zu erklären ist. Dennoch häuften sich durch zahlreiche Andeutungen von Ruffalo, Johansson und Downey Jr. Hinweise darauf, dass Hulk vielleicht doch eine Rolle im Sequel spielen wird. Hinzu kam dann auch, dass der Darsteller in der Nähe des Filmsets sowohl in Atlanta als auch in Berlin mit seinen Avengers-Kollegen gesichtet wurde. Hat er mit ihnen lediglich einen entspannten Abend verbracht oder stand er auch vor der Kamera? Geheimhaltung ist bei Marvel-Projekten natürlich von hoher Priorität und obwohl wir mittlerweile möglicherweise erfahren haben, wer in dem Film an Iron Mans Seite und wer in Captain Americas Lager kämpfen wird (die beiden liegen wegen der Einführung eines umstrittenen Gesetzes im Clinch), konnte das Hulk-Gerücht weder bestätigt noch als unwahr erwiesen werden.
Jetzt meldete sich Mark Ruffalo selbst zu Wort und sprach Klartext. So soll Hulks Aufenthaltsort nach seinem Abtauchen am Ende von Age of Ultron ein zu großes Geheimnis sein, um es bereits in Captain America: Civil War zu enthüllen: (aus dem Englischen)
Der Grund ist zu groß, um in diesem Film enthüllt zu werden. Ich war im Drehbuch, aber dann wurde mein Charakter entfernt. Sie wollen noch nicht verraten, wo er ist und warum. Ich weiß nicht einmal, ob Hulk bald zurück sein wird.
Also ist er nicht im Film – doch kann man einer solchen Information wirklich trauen? Sicherlich möchte Marvel nicht alle Karten bereits auf den Tisch legen und einen potenziellen Auftritt des grünen Riesen bis zum Filmstart nach Möglichkeit geheim halten. Und falls nicht – wo könnte Hulk denn sein, dass es so ein wichtiges und großes Gehemnis ist? Könnte er die Verbindung zu den Guardians of the Galaxy darstellen, die, wir allgemein vermutet wird, spätestens bei Avengers: Infinity War mitmischen werden? Fragen über Fragen und noch viele Jahre, bis sie alle beantwortet werden.