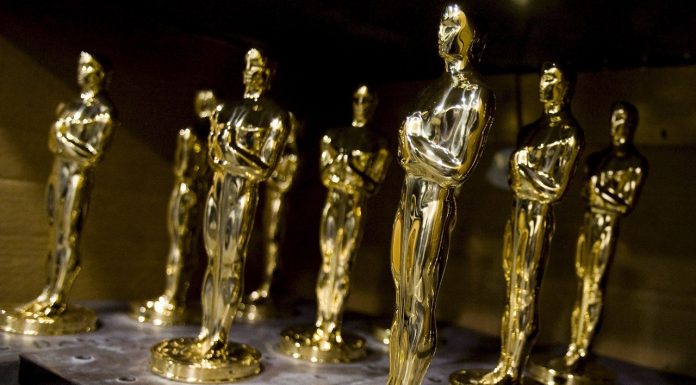 Zum 86. Mal wurden gestern die Academy Awards in Los Angeles verliehen. Zum 15. Mal habe ich die Verleihung live mitverfolgt. Unter diesen 15 war die gestrige (neben der Verleihung von 2009) die vorhersehbarste, was die Preisträger angeht. Das merkt man bereits daran, dass unsere Redaktionstipps, die bei allen vier Redakteuren nahezu identisch waren, eigentlich so gut wie alle Sieger abgedeckt haben. In jeder Kategorie gab es im Vorfeld Favoriten und die Verleihung lässt sich so zusammenfassen, dass die Favoriten gewonnen haben. Unten sehr Ihr alle Gewinner auf einen Blick (in grün)
Bester Film
American Hustle
Captain Phillips
Dallas Buyers Club
Gravity
Her
Nebraska
Philomena
12 Years a Slave
The Wolf of Wall Street
Beste Regie
David O. Russell (American Hustle)
Alfonso Cuarón (Gravity)
Alexander Payne (Nebraska)
Steve McQueen (12 Years a Slave)
Martin Scorsese (The Wolf of Wall Street)
Bester Hauptdarsteller
Christian Bale (American Hustle)
Matthew McConaughey (Dallas Buyers Club)
Bruce Dern (Nebraska)
Chiwetel Ejiofor (12 Years a Slave)
Leonardo DiCaprio (The Wolf of Wall Street)
Beste Hauptdarstellerin
Amy Adams (American Hustle)
Cate Blanchett (Blue Jasmine)
Sandra Bullock (Gravity)
Meryl Streep (Im August in Osage County)
Judi Dench (Philomena)
Bester Nebendarsteller
Bradley Cooper (American Hustle)
Barkhad Abdi (Captain Phillips)
Jared Leto (Dallas Buyers Club)
Michael Fassbender (12 Years a Slave)
Jonah Hill (The Wolf of Wall Street)
Beste Nebendarstellerin
Jennifer Lawrence (American Hustle)
Sally Hawkins (Blue Jasmine)
Julia Roberts (Im August in Osage County)
June Squibb (Nebraska)
Lupita Nyong'o (12 Years a Slave)
Bestes Originaldrehbuch
Eric Warren Singer und David O. Russell (American Hustle)
Woody Allen (Blue Jasmine)
Craig Borten und Melisa Wallack  (Dallas Buyers Club)
Spike Jonze (Her)
Bob Nelson (Nebraska)
Bestes adaptiertes Drehbuch
Richard Linklater, Julie Delpy und Ethan Hawke (Before Midnight)
Billy Ray (Captain Phillips)
Steve Coogan und Jeff Pope (Philomena)
John Ridley (12 Years a Slave)
Terence Winter (The Wolf of Wall Street)
Bester fremdsprachiger Film
The Broken Circle (Belgien)
Das fehlende Bild (Kambodscha)
La Grande Bellezza (Italien)
Die Jagd (Dänemark)
Omar (Palästina)
Bester Animationsfilm
Die Croods
Die Eiskönigin – Völlig unverfroren
Ernest and Celestine
Ich – Einfach unverbesserlich 2
The Wind Rises
Beste Kamera

The Grandmaster
Gravity
Inside Llewyn Davis
Nebraska
Prisoners
Bester Schnitt

American Hustle
Captain Phillips
Dallas Buyers Club
Gravity
12 Years a Slave
Beste Kostüme

American Hustle
The Grandmaster
Der große Gatsby
The Invisible Woman
12 Years a Slave
Bester Dokumentarfilm

The Act of Killing
Cutie and the Boxer
Dirty Wars
The  Square
20 Feet from Stardom
Bester Dokumentar-Kurzfilm

CaveDigger
Facing Fear
Karama Has No Walls
The Lady in Number 6: Music Saved My Life
Prison Terminal: The Last Days of Private Jack Hall
Bestes Makeup & Hairstyling

Dallas Buyers Club
Jackass: Bad Grandpa
Lone Ranger
Beste Filmmusik

Die Bücherdiebin
Gravity
Her
Philomena
Saving Mr. Banks
Bestes Filmlied

"Alone Yet Not Alone" (Alone Yet Not Alone)
"Happy" (Ich – Einfach unverbesserlich 2)
"Let It Go" (Die Eiskönigin – Einfach unverfroren)
"The Moon Song" (Her)
"Ordinary Love" (Mandela: Der lange Weg zur Freiheit)
Beste Ausstattung
American Hustle
Gravity
Der große Gatsby
Her
12 Years a Slave
Bester animierter Kurzfilm

Feral
Get a Horse!
Mr. Hublot
Possessions
Room on the Broom
Bester Kurzfilm

Aquel No Era Yo (That Wasn't Me)
Avant Que De Tout Perdre (Just Before Losing Everything)
Helium
Pitääkö Mun Kaikki Hoitaa? (Do I Have to Take Care of Everything?)
The Voorman Problem
Bester Tonschnitt

All Is Lost
Captain Phillips
Gravity
Der Hobbit – Smaugs Einöde
Lone Survivor
Bester Ton

Captain Phillips
Gravity
Der Hobbit – Smaugs Einöde
Inside Llewyn Davis
Lone Survivor
Beste visuelle Effekte

Gravity
Der Hobbit- Smaugs Einöde
Iron Man 3
Lone Ranger
Star Trek into Darkness
Fazit:
Die einzigen mehrfachen Gewinner waren Gravity mit sieben Oscars, 12 Years a Slave und Dallas Buyers Club mit jeweils drei sowie Die Eiskönigin – Völlig unverfroren und Der große Gatsby mit jeweils zwei. Was dabei sofort auffällt, ist, dass von den neun Filmen, die als "Bester Film" nominiert waren, fünf (American Hustle, Philomena, Nebraska, Captain Phillips und The Wolf of Wall Street) komplett leer ausgingen. Damit schließt sich American Hustle Filmen wie Am Wendepunkt, Die Farbe Lila, Gangs of New York und True Grit an, als einer der größten Oscar-Loser aller Zeiten – all diese Filme erhielten 10 oder 11 Nominierungen und gewannen nichts. Überraschend war es im Falle von American Hustle trotzdem nicht. Außerdem gab es dieses Jahr die größte Diskrepanz in der Anzahl der gewonnen Oscars zwischen dem  "Bester Film"-Gewinner und dem oscarreichsten Film der Nacht seit 1973, als Cabaret acht Oscars, einschließlich "Beste Regie" (wie auch Gravity) gewann, "Bester Film" (zusammen mit zwei weiteren Oscars) an Der Pate ging. Auch 12 Years a Slave gewann nur drei Auszeichnung, wie Argo im Vorjahr. Zu Beginn der Zeremonie hat die Moderatorin Ellen DeGeneres die Situation eigentlich gut zusammengefasst: "Option 1: 12 Years a Slave gewinnt als "Bester Film". Option 2: Wir sind alle Rassisten". Zwar war das humorvoll gesagt, doch ein Fünkchen Wahrheit bezüglich der Gedankengänge bei der Auszeichnung dieses Films steckt da sicherlich drin. Zum ersten Mal seit 1951/1952 gab es zwei Jahre in Folge übrigens jeweils zwei unterschiedliche Gewinner in den Kategorien "Bester Film" und "Beste Regie" – eine absolute Seltenheit also. Eine kleine Anmerkung am Rande: für 12 Years a Slave gewann Brad Pitt seinen ersten Oscar – und zwar als Produzent!
Was die Moderation der Sendung betrifft….sie war, gelinde gesagt, ungewöhnlich. Ellen DeGeneres verzichtete größtenteils auf viele Witze auf Kosten des anwesenden Stars und interagierte stattdessen mit den Zuschauern, wobei zwischendurch Pizzen in den Saal bestellt wurden und auch dieses, jetzt schon legendäre Foto entstand und den all-time Retweet-Rekord innerhalb von 35 Minuten brach:
If only Bradley's arm was longer. Best photo ever. #oscars pic.twitter.com/C9U5NOtGap

— Ellen DeGeneres (@TheEllenShow) March 3, 2014
Zu den seltsamsten Momenten der Verleihung, gehörte John Travoltas Ankündigung der "Let It Go"-Sängerin Idina Menzel….nur, dass er ihren Namen bis zur Unerkenntlichkeit verändert hat:
Was zum Teufel ist da passiert…? Gut gemacht, Josh Trubolto.
Und nebenbei  – warum schickt Pro Sieben eigentlich immer Steven Gätjen zur Moderation der Red-Carpet-Show bei den Oscars? Gibt es irgendjemanden – wirklich irgendjemanden – der Gätjens Moderation mag?!