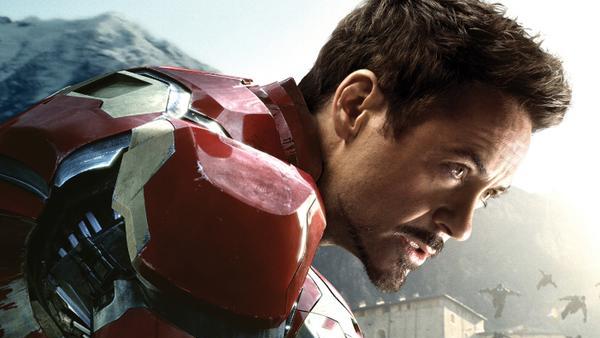 Quelle: Robert Downey Jr. Twitter
Erst gestern konnten wir Euch das brandneue Poster zum Mega-Sequel Avengers: Age of Ultron präsentieren und schon folgt ein neues Highlight. Der Tony-Stark-/Iron-Man-Darsteller Robert Downey Jr. hat über seinen Twitter-Account ein brandneues Figurenposter von Iron Man aus dem Film geteilt. Da Iron Man weiterhin die bei weitem beliebteste Figur unter den Avengers ist, macht es Sinn, dass sie als erste ihr eigenes Plakat bekommt, doch ich glaube, dass in den kommenden Tagen die anderen Avengers ebenfalls eigene Charakterplakate spendiert bekommen werden. Ich persönlich bin auf das von Black Widow gespannt. Begründung? Scarlett Johansson natürlich!
You've been good so here's a new #IronMan poster from @Avengers. & on the DL, big announcement in 8 days… #getexcited pic.twitter.com/AdB1tTib7K

— Robert Downey Jr (@RobertDowneyJr) February 25, 2015
Viel aufregender als das eigentliche Poister ist aber der Text, der darunter steht. Darin verspricht Robert Downey Jr. eine "große Ankündigung" in acht Tagen und in diesem Zusammenhang muss man annehmen, dass diese mit dem Marvel-Kinouniversum zu tun haben wird. Doch was wird es sein? Am naheliegendsten ist natürlich, dass die Besetzung von Spider-Man in Captain America: Civil War enthüllt werden wird. Doch würde Robert Downey Jr. ausgerechnet das teasen? Denkbar ist auch, wenn auch eher unwahrscheinlich, die Ankündigung eines vierten Iron-Man-Films oder aber auch die Ausweitung von Downey Jrs Marvel-Vertrag auf weitere Filme. Was auch immer es ist, ich wette, dass es die Comicfans in helle Aufregung versetzen wird. Der Countdown läuft!
Eine Sache am Rande: es wurde jetzt auch das deutsche Age-of-Ultron-Poster (unten) veröffentlicht und dieses hat einen kleinen, aber doch bemerkbaren Unterschied zur US-Fassung, der erneut auf die Popularität der Figuren hierzulande schließen lässt. Durfte Captain America auf dem US-Poster noch direkt neben Iron Man stehen, tritt er hier doch deutlich in ten Hintergrund: kein Wunder, denn die Zuschauerzahlen der Captain-America-Filme sind hierzulande noch weit hinter den Thor– oder Iron-Man-Filmen. Der größte Star bleibt eben im Rampenlicht.